Welcome to California PAL
What's Happening: California PAL News
PAL Directors Get Educated At The 2013 CALPAL Fall Training Conference
T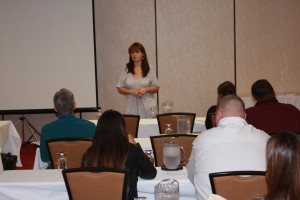 he Marriott Residence Inn River Ridge in Oxnard provided the setting for the 2013 California PAL Fall Conference & Business Meeting held October 20-23, 2013 . Over 90 local PAL directors and staff members representing PALs from around the state, attended the four-day training.

The conference began with a New Directors orientation for new chapters. California PAL staff indoctrinated eager new PAL directors and staff, who walked away with an armful of information and helpful tools to successfully manage their PALs. Attendees received outstanding training sessions on a wide variety of hot topics such as dealing with special needs youth, ADHD kids, grant preparation and grant writing and using social media at their PAL chapters. Many other subjects were also offered and participants had great choices on useful information to help them be more effective at their local PAL chapters.

"The PAL directors really seemed to get alot out of the training this year" said Gregg Wilson, California PAL Executive director. "A huge part of what California PAL is all about is giving our local PAL directors the opportunity to be more effective at the local level and really have the strong PAL programs needed to reduce juvenile crime throughout the state. The training and programs California PAL offer to our member chapters go a long way in making this a reality."

Participants also held one of the bi-annual membership meetings which allows critical information to be given to PAL chapters and along with information about what California PAL is doing to help our membership. "This conference was great!" said C.A. Robertson of Antioch PAL. "The classes were outstanding and the material handed out was wonderful. I have a lot of information to take back to my organization."
California PAL Holds 2014 Regional Meetings
Beginning on Tuesday, January 27th and spanning over the following three weeks, California PAL held its annual California PAL Regional Meetings at various strategic locations throughout the state.
The purpose of the regional meetings is to bring in local PAL chapter directors and to give them an update about the organization, the upcoming yearly calendar of events along with any other pertinent information that could effect their chapters for the coming year. The PAL directors also have the opportunity to network with other chapters in the same local region.
This year, the regional meetings were held in Banning, Los Angeles, Santa Barbara, Los Banos, San Leandro, Fairfield and Willows. Over 60 local PAL chapters attended all of the meetings and some great ideas for future programs and collaboration were discussed at the meetings.
PAL directors will once again have the opportunity to meet at the upcoming 2014 Spring Business Meeting which is one of CALPAL's bi-annual membership meetings and will take place on Tuesday, April 1st, 2014 in Anaheim, CA. at the Youth Leadership Academy.
California PAL depends on your support to help reduce youth related crime in your communities. Please help us achieve this goal.
SUPPORT CALPAL TODAY!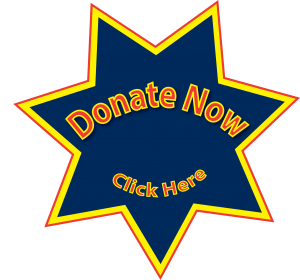 More than any other program our "Leadership Academy" needs your support now. It gives kids a chance to learn leadership skills they can use their entire lives. $450 sponsors a youth . . . a bargain when you consider similar programs that cost 4 times as much. Anything you can do will be much appreciated. Every contribution is significant in helping us achieve our goal to give these skills to underserved youth.
PAL's influence on youth is indescribable. Seeing the amazing impact PAL has on children is priceless.
Det. Charles Ellis - Founder of California PAL
Upcoming Events:
California PAL Martial Arts Tournament - Hosted by Anaheim PAL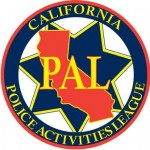 The 2014 California PAL Martial Arts Tournament will be held this upcoming Saturday May 19th, 2014 in Anaheim, CA. at the Anaheim Downtown Youth Center.
PAL chapters with Karate, Tae-Kwon-Do or Kung Fu programs will be attending and youth from ages 6 - 18 years of age and of all belt classes will be competing in Kata forms and Kumite sparing competition.
Thanks again to Anaheim PAL for hosting the tournament!
Upcoming Events:
California PAL - 2014 Youth Leadership Academy - Anaheim, CA.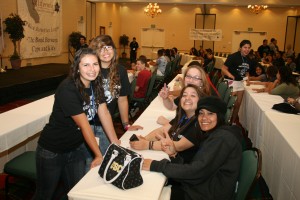 The 2014 California PAL Youth Leadership Academy will be held from Saturday, March 28th - Tuesday, April 1st, 2014 at the Anaheim Marriott Suites in Anaheim, CA. This intense four day leadership conference will focus on teaching our PAL youth how to be better leaders and role models for their peers in their communities, schools and PAL centers.
Upcoming Events:
2014 California PAL / adidas National Boxing Tournament - Hosted by Oxnard PAL - June 17 - 21, 2014 in Oxnard, CA.
Come and join us for one of the largest youth amateur boxing tournaments in the entire country.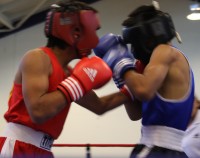 The CALPAL / adidas National Boxing Tournament brings together boxers from all around California as well as the entire country as they compete in this USA Boxing sanctioned event. Our tournament features a dedicated Novice division for younger boxers so that they can compete and learn the sport facing competition at near their own level. We also feature some of the top amateur Open Division boxers in the country as they gain valuable experience on the road to qualify for the US Olympic Boxing team in the 2016 Summer Games. This is a great tournament for California boxers and we hope to see you there.